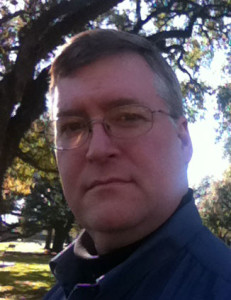 I've been slacking in the update department lately, but that doesn't mean I haven't been busy. Without further ado, here's an update bomb:
COR:Exodus Cover Reveal
Back in December, I announced that the artist for "COR:Genesis", Craig Spearing, had agreed to design the cover for "COR:Exodus" as well. Craig is easy to work with, because he knows what I want in the cover before I do. He's like the fire-and-forget missile of art. And if I ever forget that he knows more about cover design than I do, all I have to do is try to come up with a cover myself, and I'm quickly reminded of the fact. (Craig wouldn't allow me to do anything as mundane as having zombie hands reaching up from the ground, or use a biohazard symbol. Good on ya, Craig.)
I've seen the new cover from conceptual sketch, to the black-and-white version, and I have to say – Craig nailed it again. I'm still waiting on the colorized version, but have every confidence it will be eye-popping.
The cover reveal will be later this month on Facebook, followed by a posting here on my site for the non-Facebookers out there (I used to be one; it's not at all as bad as I thought it would be.) If you're on Facebook and haven't already, send a friend request to me, and I'll invite you to the Facebook event. 
COR:Exodus Release Date
I've had a few questions on when the sequel will be released. The current target date is March 1, though I'm not above launching early, or delaying if it's not ready.
My New Year began with a case of shingles (an experience I cannot recommend), so writing has been interrupted by bouts of hissing and cursing in pain or being numb from pain medication. I'm on the mend now, however, and still being unable to go back to my day job, I hope to get back on track and alleviate the intense boredom at the same time.
First Book Signing Scheduled
I'll be signing books in Houston, TX at the River Oaks Bookstore at 3270 Westheimer (at River Oaks Boulevard) on Saturday, February 22, 2014. It's an awesome little independent bookstore across the street from my alma mater, Lamar High School (I'd say "Go Redskins" but it was recently on the national news over a name change, and I don't know what I'm rooting for now – so I'll just say "Go Lamar".)
This will be my first book signing, and if I can get COR:Exodus finished before then, so much the better. I don't know the time yet, but I'll post updates both here and on Facebook. If you're in the Houston area, I'd love to meet you!
How I can make this site more fun for you?

Would you like the artwork for COR:Genesis and soon, COR:Exodus downloadable as wallpaper? I can make that happen. Tee-shirts, contests, giveaways, trivia – if you've got ideas, send me an e-mail or message me on Facebook.